Many homeowners consider a fence an essential component of their homes and properties, and for good reasons! Fences provide security and privacy and define your property lines, on top of reducing noise and amplifying curb appeal. Of course, different fencing types have different qualities that each provide their own unique spin on the common attributes we just mentioned.
If you're still deciding between adding a fence to your property or leaving it bare, keep reading below – we may just change your mind!
Security
Homes and commercial properties alike can benefit from the additional security that a fence provides. A fence will help keep unwanted visitors off your property and keep your loved ones – like children and pets – inside. Adding a fence can even prevent unknowing trespassers from accessing your land! A fence clearly says keep out better than any sign could.
Privacy
There are various fencing options that each provide varying degrees of privacy. For maximum privacy, consider adding a wood panel fence, and for homeowners who prioritize looking past their land, a wrought iron or aluminum fence may be better. Your backyard should feel like an extension of your home, and without the privacy, a fence provides, you won't be able to fully enjoy it.
Property Lines Definition
Eliminate the headaches that come with undefined property lines between neighbors and add a fence to create the distinction. Whether it's a fallen tree, a broken water line, or even landscaping, a fence will build the line between your neighbor's property and your own so that you don't have to fight over who will handle any unexpected work. Property line definition can also work against weeds! If your neighbor has an unruly yard, adding a fence may stop those weeds in their tracks and keep your yard looking pristine.
Noise Reduction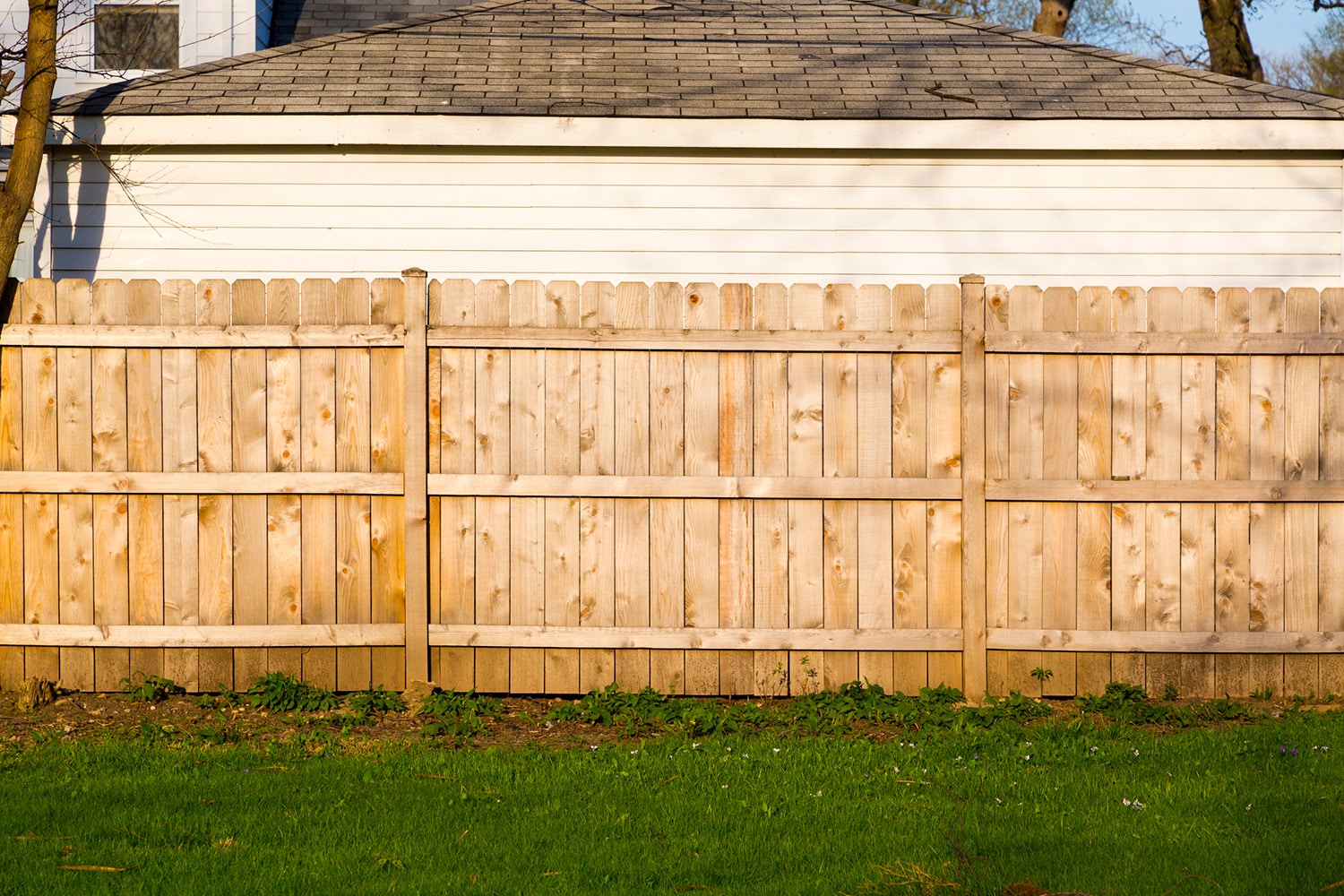 Although not all fences offer this benefit, many do! Adding a wood privacy fence, vinyl fence, or another solid fencing will help reduce unwanted noise. Whether it's a busy street, active neighbors, or a loud dog next door, a fence will help you create that outdoor sanctuary you're looking for. Other homes that may benefit from the noise reduction properties of a fence are homes near schools, parks, or other commercial facilities.
Curb Appeal
Last but not least, adding a fence to your home adds curb appeal! A well-maintained fence will add considerable value to your home that is sure to pay off if you sell it down the line. Of course, while you're living in your home, you can enjoy the added exterior appeal a fence will add to your property.
No matter what fencing type you're interested in, if you're in the Austin area, Austex has the experts needed for the job. Contact us today for a complimentary quote for your project!