While you may just assume a typical wood fence consists of pickets, there are actually a few different components. of fences. Besides pickets to complete your fence you need rails and posts. With all three fence components, and proper installation, you can expect to enjoy a stable and complete fence for years to come.
Below we will dive into the three main components of a fence and the role they play in fence stability.
Posts
Supporting the main weight of the fence, posts are the backbone of any fence. Posts are typically installed by boring holes into the ground, adding concrete, and then placing the posts into the concrete. The topography of your area will determine how deep the holes will be dug. These extra steps in the beginning will ensure your fence's stability for years to come. While fence posts are typically made with 4"x4" planks, their height is dependent on the desired height of the fence.
Pickets
As we mentioned above, people usually associate fences with pickets. Also commonly referred to as slats or boards, pickets are available in a variety of sizes and thickness levels. They are also available in multiple top styles like dog ear, flat top, and horizontal. The most common industry picket size is 42" or 72" tall and ⅝" thick; ½" thick pickets are considered more economical, while 3/4" thick pickets are seen as a premier option still at an affordable price. It's important to note that pickets are labeled according to their measurements.
Rails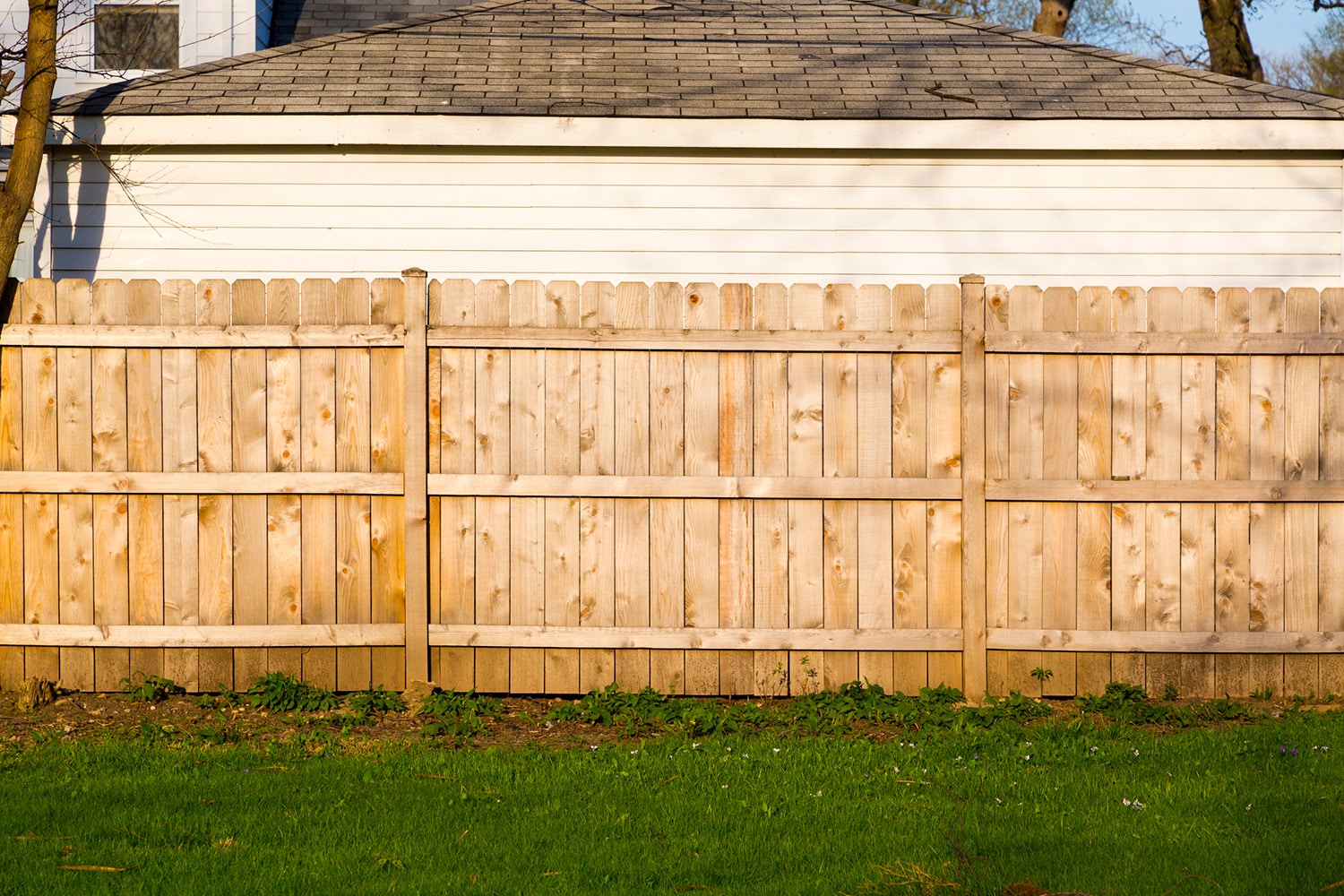 Running horizontally along the length of the fence, backer rails are used for picket attachment. Backer rails are also known as fence rails or fence stringers, and depending on the fence style there might be two or three backer rails running along the entirety of the fence. Rails are made with 2x lumber for thickness, but of course, their length is dependent on the length of the fence.
Descriptions always do best with pictures and hopefully this will help you visualize. Now that you have a better understanding of what makes your fence both functional and beautiful, but if you still have questions, our fencing experts are ready to take your call. Contact Austex for all of your fencing needs today!