The fence post variation you select can have long-lasting effects. Not only do fence posts contribute to how durable your fence is, but they also affect longevity and curb appeal. You may choose to stick with a classic fence post option that matches the rest of your fence or maybe a custom option better suits your design preferences. No matter what concept you have in mind for your fencing project, one of these post ideas is sure to fit the bill.
1. Wood Fence Posts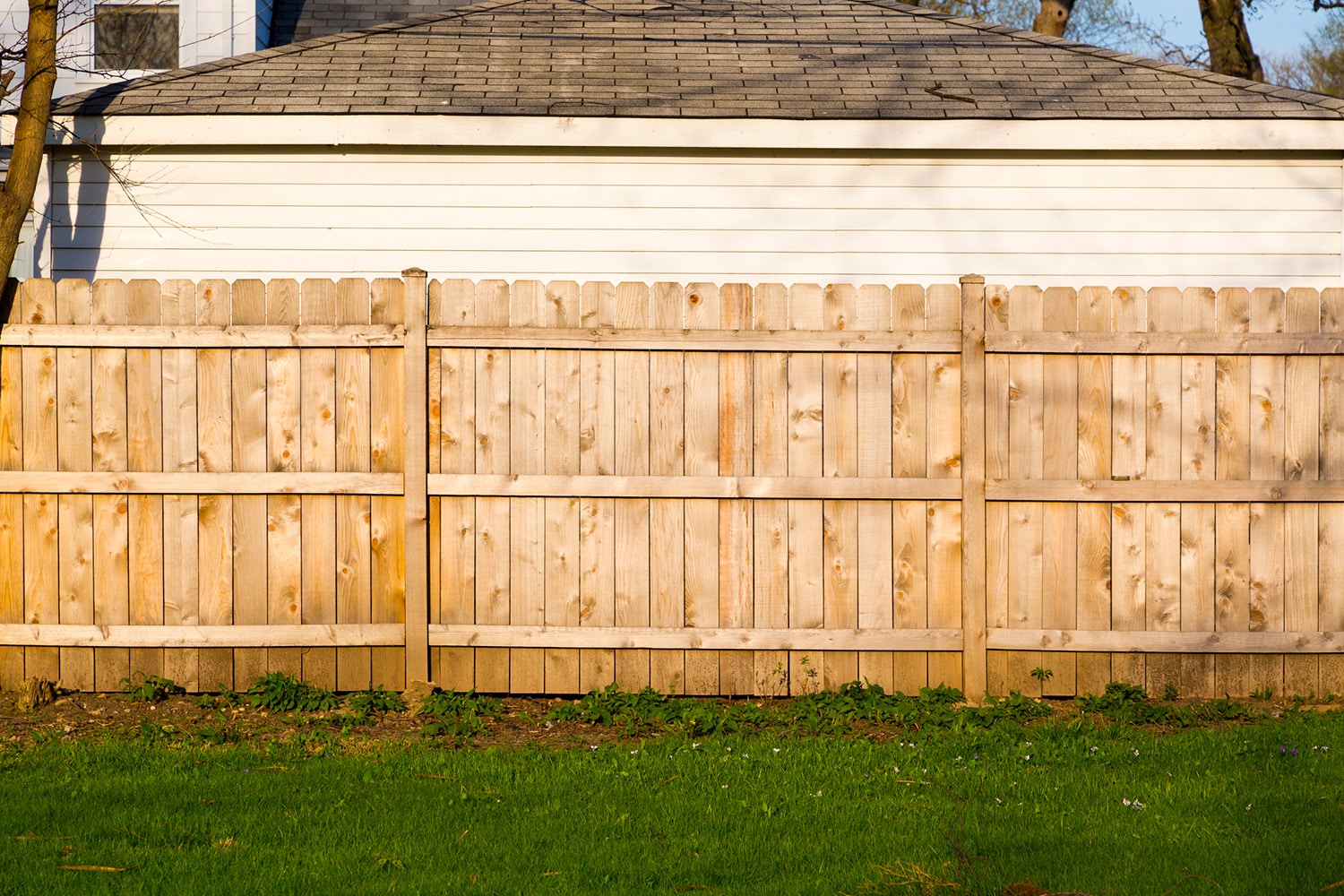 Arguably the most common fence post type, wood fence posts are durable and low-maintenance. Many homeowners select wood fence posts when they're installing a wood privacy fence, but they can be used with other fencing variations as well. When used in wood privacy fences the posts can be stained the same color as the rest of the fence for a cohesive aesthetic. Cedar is the most common wood used for wood fence posts because of its durability and natural oils that help prevent wood rot and insect infestation. An added bonus of wood fence posts is they're one of the most affordable options.
2. Iron Fence Posts
Iron fence posts are the perfect addition to black iron fencing. Iron is incredibly durable, long-lasting, and extremely low maintenance. To maintain your iron fence posts and keep them in top shape, inspect them yearly and pay special attention to the formation of any rust spots.
Keep in mind, iron fences can be more costly than wood fences and they don't provide as much privacy, but they're perfect for homeowners who don't want to obstruct their views.
3. Aluminum Fence Posts
If you're in love with the look of iron fence posts, but want a more affordable alternative, consider aluminum fence posts. Similar to iron fence posts, with aluminum fence posts you won't have to worry about high-maintenance routines. Some homeowners choose to pair aluminum fence posts with an aluminum fence, while others choose to use aluminum posts with their wood privacy fence. While aluminum fence posts are more costly than wood fence posts, you will save money on repeated future maintenance. Aluminum fence posts will also last longer and are more durable than wood posts.
4. Vinyl Fence Posts
Vinyl fence posts are a great option for homeowners that want to install the fence and forget about it. Vinyl fencing doesn't require any painting or staining and you don't have to worry about decay or rust. Vinyl fence posts are available in a wide range of styles, they come pre-colored to your specifications, and many vinyl posts actually have some form of aluminum within them for increased durability. The biggest downsides to vinyl fence posts are the exterior can crack with excessive heat and they don't have the same look as natural fencing alternatives.
When you choose Austex for your fencing needs, we can help you design a custom fence that not only uses durable fence posts, but also one that boosts your curb appeal. Give us a call today for a consultation!