Warm summer nights are coming and you want to soak up as much of that time as possible. To do that, you'll need lighting! Luckily, there are plenty of affordable and convenient options that you can add to your backyard to keep the fun going all night long. Whether you're looking for a convenient option that's quick to string up and a more temporary solution, or you're looking for someone more long-term and permanent, we have the outdoor lighting suggestions you're looking for.
Take a look at some of our favorite outdoor lighting options below!
String Lights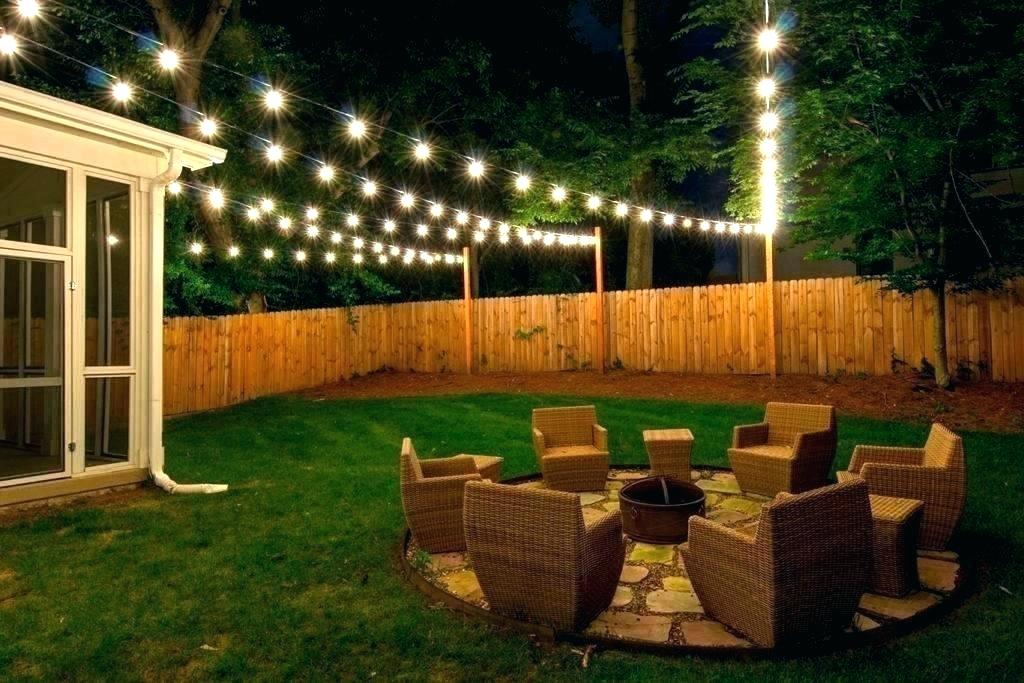 String lights continue to become one of the most popular lighting options available. With their quick and easy installation and festive glow it's clear to see why. Whether you're having an outdoor party, or looking for a year-long lighting solution, string lights provide a viable option. When selecting the perfect string lights for your backyard, it's important to take note if they're for indoor or outdoor use. The outdoor string lights will be suited to withstand rain and wind, while the indoor string lights are a little more delicate.
Lanterns
Lanterns aren't just made from paper anymore! There is a wide selection of lanterns available on the market made from all sorts of materials: steel, metal and even wood. No matter your personal taste, there will be a lantern variety to suit it. The great thing about lanterns is you can easily control how bright you want your backyard to be by choosing just a few lanterns for a soft light, or stacking them side for full brightness. Like string lights, although lanterns can stay outside year long, they're usually considered more temporary because you will have to turn them on individually as opposed to flipping a light switch before you head outdoors.
Uplighting
Uplighting is one of our favorite permanent lighting solutions because it's goal is to highlight some of your home's favorite features. Rather than shining light down below like standard lighting, like their name suggests, uplighting shines light up. Uplighting is usually installed on the side of your home to highlight sconces or balconies, but it can also be installed on the ground (or deck) to highlight trees, potted plants or pools. Uplighting provides an upgraded look to regular outdoor lighting and offers a softer glow than one you would experience with your standard outdoor lights.
Pendant Lights
Like a pendant that hangs from a necklace, pendant lights hang down above the surface they're lighting. This being said, pendant lights will only work for your backyard if you have something to hang them from like a pergola or similar outdoor covering. Pendant lights are typically used above outdoor kitchens, but they can be used to create cozy sitting areas or illuminate your entire backyard.
The best way to enjoy your outdoor deck at night is with lighting! If you still haven't added a deck to your outdoor space contact Austex, Austin's favorite deck builders.